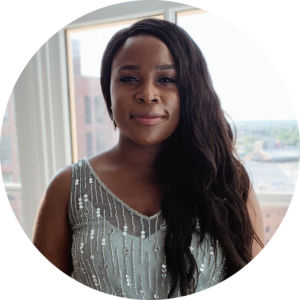 Ruthly Cadestin
is an advocate, storyteller, creator, and a servant for the global community. She has a strong interest in international development, post-conflict and reconciliation, and anti-human trafficking efforts. Ms. Ruthly Cadestin assisted many projects pertaining to international development and studied in Thailand and Bosnia-Herzegovina. She also worked on several initiatives focused on community empowerment, education reform, economic equality, and human rights.
Currently, she thrives at Technology Exchange Lab (TEL), an organization dedicated to bringing communities out of poverty by driving the adoption of innovative, cost-effective, and sustainable solutions that improve the lives of economically advantaged members of society around the world. Moreover, she is a social media and website design consultant. Ms. Ruthly Cadestin attended King's College located in Wilkes-Barre, PA, and there she received a B.S. in International Business and two minors in History and Economics. Furthermore, she received her M.A. at Seton Hall University's School of Diplomacy and International Relations, which she specialized in Human Rights and International Law and Post-Conflict Reconstruction and Sustainability. Ms. Ruthly Cadestin is dedicated to promoting the common good for global citizens through economic, social, and artistic avenues and seeks to make a lasting impact on the global community.
All in all, Ms. Ruthly Cadestin has played many roles, which include being a Community Organizer for Common Cause New York, an Executive Editor for the Journal of Diplomacy and International Relations, and an English Teacher with the Rotaract Chapter of Webster University of Thailand. Lastly, she is the former Treasurer, State and Regional Board Member of Citizen Action of New York, a grassroots organization taking on issues that are at the center of transforming society.