A safe, healthy, and just environment serves as a prerequisite for enjoying all human rights, rendering the climate crisis a pervasive threat to the rights of billions of people around the world. Corporations' contributions to the climate crisis and ongoing environmental harms are exacerbating existing challenges and inequities faced by vulnerable and marginalized communities. As part of a new Climate + Dignity initiative, Investor Advocates for Social Justice is using our voice to engage with portfolio companies on business impacts to the climate and marginalized communities. 
GOALS OF THE CLIMATE & ENVIRONMENTAL JUSTICE CAMPAIGN
1. Advocate for a just transition to a low-carbon economy, by encouraging companies to:
a. Reduce emissions in line with a  1.5˚C warming scenario.
b. Ensure a just transition for workers & communities.
2. Advocate for robust corporate Human Rights Due Diligence around climate change and environmental justice by encouraging companies to:
a. Identify, assess, and address salient human rights impacts to the most vulnerable communities, including for example environmental justice communities or human rights defenders.
b. Prioritize efforts to prevent and mitigate impacts to the communities most affected by climate change, environmental justice, and resource extraction.
Dow Inc.
Chemical manufacturers are some of the largest industrial contributors to GHG emissions, and are among the most dangerous to human health.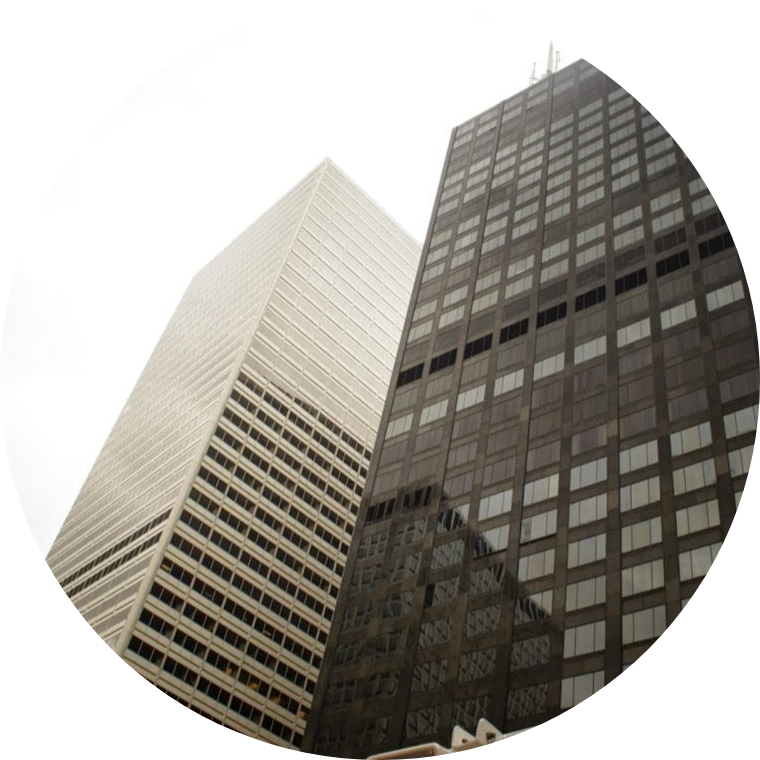 General Electric, Honeywell
Conglomerates are multi-industry companies that are often associated with performance materials used in clothing and technology that are linked to widespread toxic, environmental pollution, disproportionately impacting communities of color in the US.
NextEra Energy, Southern Company
Utilities must play a vital role in ensuring that the rapid transition to a zero-carbon economy integrates justice for communities, workers, and marginalized groups.
Freeport-McMoRan, Newmont, Southern Copper Corp.
The mining sector is not only a major contributor to the climate crisis through high GHG emissions and fossil fuel extraction, but also often gives rise to serious and widespread human rights abuses and threats to human rights defenders.
"On the other hand, emerging examples of investor action across often-siloed ESG areas show that bridging these gaps is possible. For example, Investor Advocates for Social Justice, which represents a coalition of faith-based investors, has called on its members' investee companies to ensure that human rights due diligence is part of the transition to a low-carbon economy."
Our Historical Climate Work
Investor Advocates for Social Justice has pioneered early investor work engaging companies across sectors on developing strategies to measure, monitor, and reduce greenhouse gas (GHG) emissions to curtail further negative impacts on the environment and society and to position themselves strategically to thrive in a carbon constrained economy. IASJ has a legacy of leading this climate work since the 1990s, and have more recently joined the Climate Action 100+ investor initiative, a leading campaign to tackle corporate contributions to climate change. 
Oil & Gas
Focus Companies – ExxonMobil, Chevron, Apache
During the 2017 shareholder season, investors pushed companies in the oil and gas sector for greater disclosure of climate-related risks, in the form of resolutions asking for a 2 degree scenario analysis or business plan. Many IASJ affiliates co-filed the ExxonMobil resolution, led by the NY State Common Retirement Fund and the Church of England, which received majority investor support – 62.10% – at the annual meeting. Investors will continue to engage the company on what a robust 2 degree scenario analysis should include. IASJ also co-filed a resolution at Chevron, led by As You Sow, with a more robust "Low-Carbon Transition" ask, which also received 27% support. IASJ will continue to support engagements with these companies as co-filers and encourage robust understanding of climate risks and disclosure aligned with the transformation called for in the Paris Agreement.
Automakers
Sustainable Energy Access
Environmental Pollution