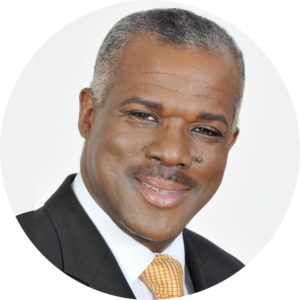 Orim Graves, CFA serves as an Advisor to IASJ's Mission-Aligned Investing (MAI) Program., He is the former Executive Director of the National Association of Securities Professionals (NASP), a nationally recognized trade association representing people of color and women in the financial services industry.  Throughout his career Mr. Graves has served in senior roles at a leading diverse-owned investment management firm, nationally recognized investment consulting firm and the City of Philadelphia's Board of Pension and Retirement.
Mr. Graves has more than thirty years of experience in the investment, pension, banking and financial services industries. Recognized as a strategically and analytically effective leader with sound business and investment acumen, an extensive professional network, expert in diversity and inclusion, and the ability to develop and implement effective strategies. Track record of identifying and analyzing successful investment opportunities along with strategic asset allocation selection across institutional portfolios. Additional core competencies include socially responsible and impact investing, strategic reviews, financial management and budgeting, technology assessment and implementation.
Mr. Graves serves on numerous boards and investment committees both public and private while also being a member of the CFA Institute's Diversity and Inclusion Steering Committee and working group.  Mr. Graves earned his Bachelor of Science in Finance from Hampton University and an MBA in Finance from the University of Wisconsin. He is a CFA charter holder.